White House To Reduce EPA Budget
| 2
03/05/2017 04:00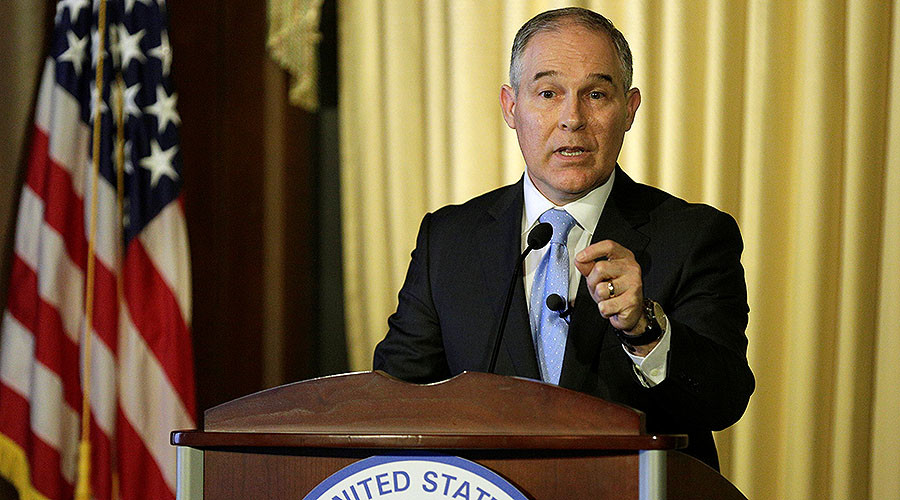 The Environmental Protection Agency (EPA) is withdrawing its request that oil and gas drillers provide regulators with information about methane emissions.
The original request, sent to companies in November 2016, required oil and gas producers to provide a broad range of information about their methane emissions and equipment, as well as the feasibility of controls created to limit methane release.
Officials from 11 states on Wednesday asked the EPA to suspend its information collection request, saying a methane rule would be costly and "unlawful". Simultaneously, the agency was developing regulations to limit methane releases from existing oil and gas wells.
The withdrawal on Thursday is a sign that the EPA under new administrator Scott Pruitt, a former Oklahoma attorney general who has expressed doubts about established climate science, is beginning to reconsider and possibly reverse the Obama administration's efforts to control greenhouse gas emissions that cause climate change. The information request was finalized in November, sparking pushback from the industry. This survey had been one of Obama's final environmental acts as president and was meant to inform future regulations limiting the release of methane, a potent greenhouse gas.
The States joined with Texas on the letter are: Alabama, Arizona, Kansas, Kentucky, Louisiana, Mississippi (through its governor), Montana, Oklahoma, South Carolina and West Virginia.
"By taking this step, EPA is signaling that we take these concerns seriously and are committed to strengthening our partnership with the states", Pruitt said in a press release published on the EPA website. "Today's action will reduce burdens on businesses while we take a closer look at the need for additional information from this industry, " he said in a statement.
Natural gas emits less carbon than other fossil fuels, such as oil or coal, and utility companies are increasingly relying on it to produce electricity as hydraulic fracturing, or fracking, technology has made it much cheaper. In fact, the sector is the largest industrial emitter of methane.